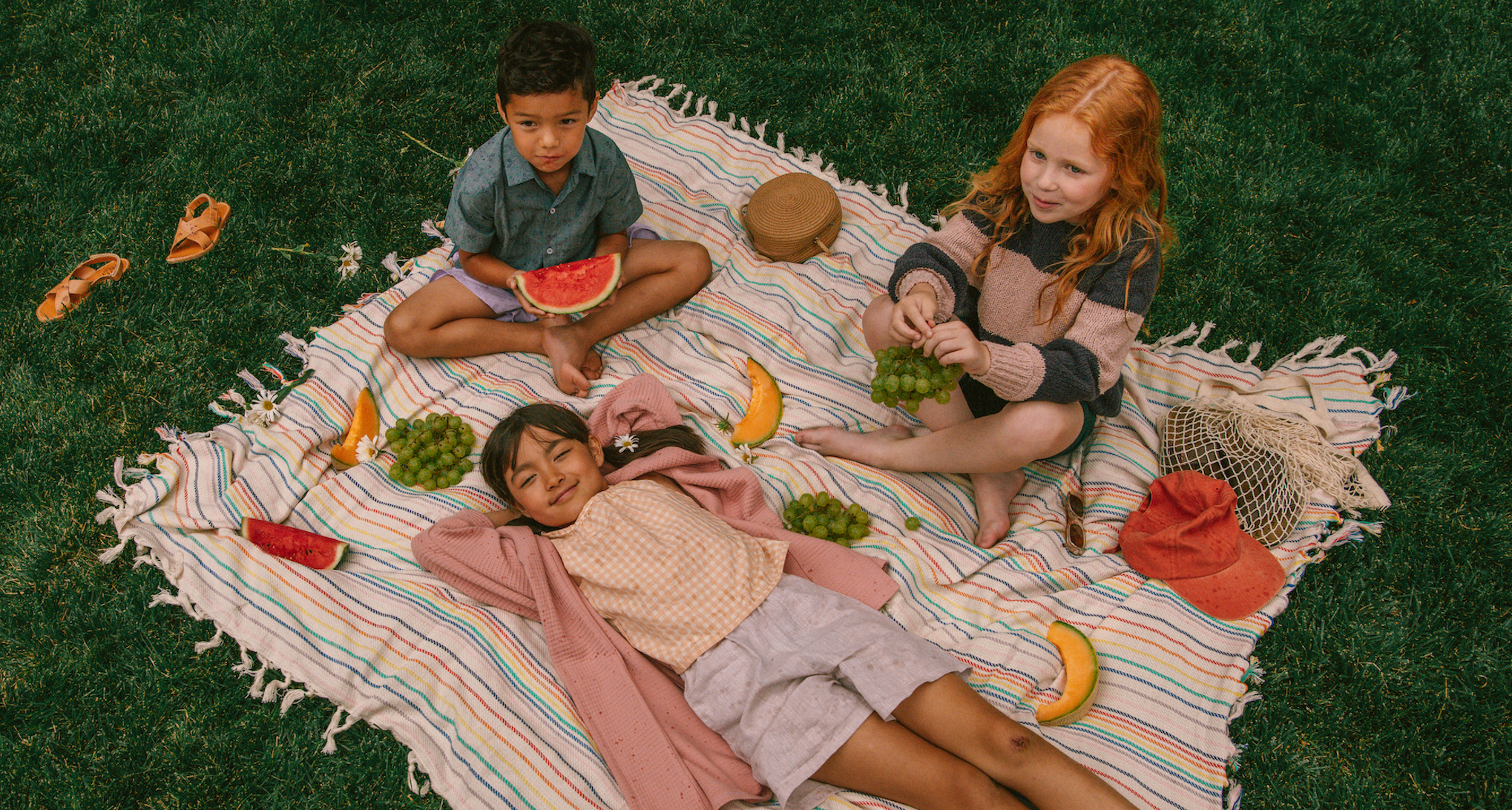 From family vacations, to playing outside with friends, summertime allows kids to feel connected to loved ones and nature alike. Our Spring/Summer 2023 Collection, The WKNDRS CLUB, is inspired by this connection. In celebrating the magical memories of our favorite summer weekends, we at The Sunday Collective hope to provide the opportunity for new moments that will be remembered for a lifetime. 
This collection is filled with cotton and linen blends. These light and breathable fabrics allow children to comfortably enjoy all of their outdoor activities, from energetic games of racquetball to lazy afternoons spent lounging poolside. Featuring pastel colors found in boardwalk chalk drawings, The WKNDRS Club also evokes nostalgia for summers past. Inspiration from time spent at Rågeleje Strand in Denmark can be found in stripe and gingham prints that are carried throughout, while retro graphics speak to childlike whimsy and playfulness. 
The WKNDRS Club was designed with summertime adventures in mind.  Our pieces are intended to last for all the Sundays to come and from one child to the next, allowing little ones to comfortably and confidently explore the world around them.