TSC Naturals Event: The Sunday Collective x Vogue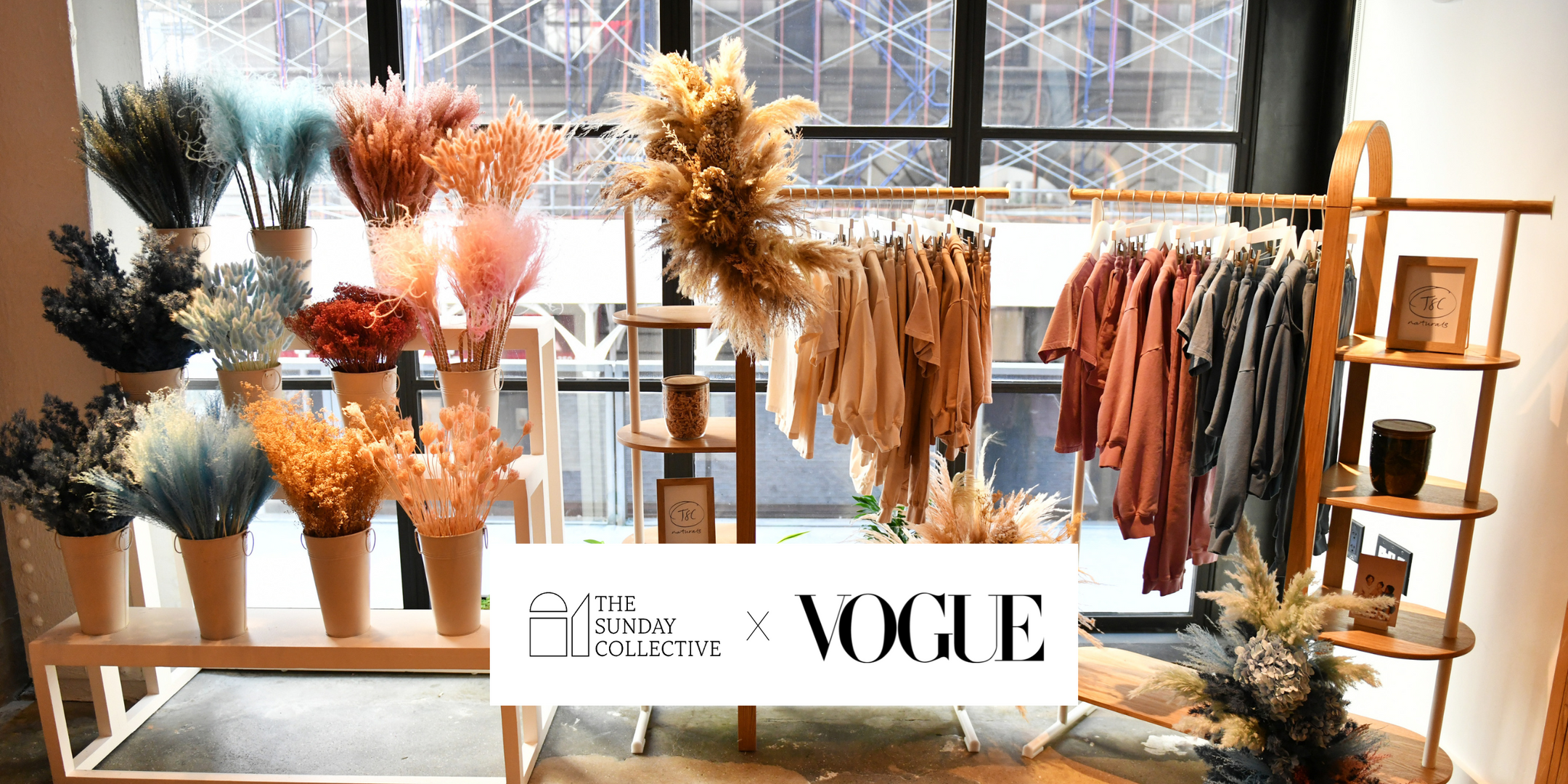 To celebrate the launch of TSC Naturals, our most sustainably innovative collection yet, we partnered with Vogue to host a very special Sunday soiree. 
Attendees received a first look at the new everyday collection made with 100% Organic Cotton and filled with beautiful muted tones created by the natural dyes of onion, indigo, beechwood, and shellac.  
Held at the 1 Hotel Central Park, guests enjoyed a delicious brunch from Jams and made their way around to activities catered to their little ones. Featuring a DIY bouquet bar by East Olivia, custom illustrations by Cat Min, and embroidery by APPRVL.
Kids left with their favorite color of the Natural Dye Everyday Tee to test out their first pieces from the TSC Naturals Collection. 
Learn more about the collection and watch the video about the circular sustainability process HERE.